Following growing demand for linings to complement stretch outer fabrics we now have available a new range of stretch lining.  Our 535 range is a mix of 65% Acetate and 35% Polyester and includes an extensive range of 84 stock supported colours.
Available in a width of 54" / 140cms and weight of 100 grams per linear metre; this is a soft handling lining suitable for men's and women's wear from one of our finest Italian suppliers.
Unlike many linings this range can in fact be washed at 30° and ironed on a low setting although dry cleaning is always recommended.
Bi-fold shade cards of all 84 colours with a full feeler sample are available to purchase here and the full range can be viewed and purchased here.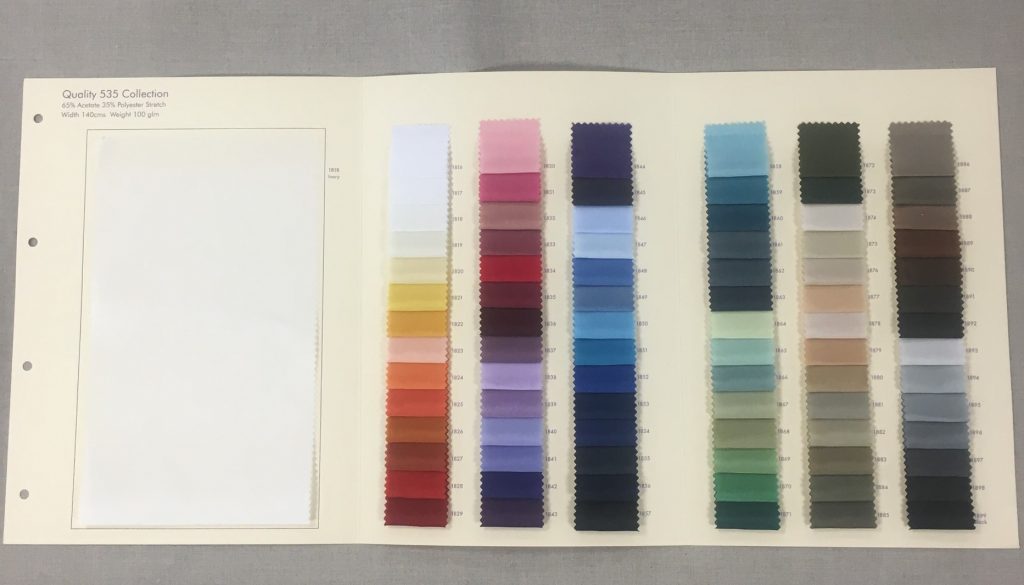 If you would like more information about the range don't hesitate to contact our Sales team at sales@qualitylinings.co.uk or 01702 523315.